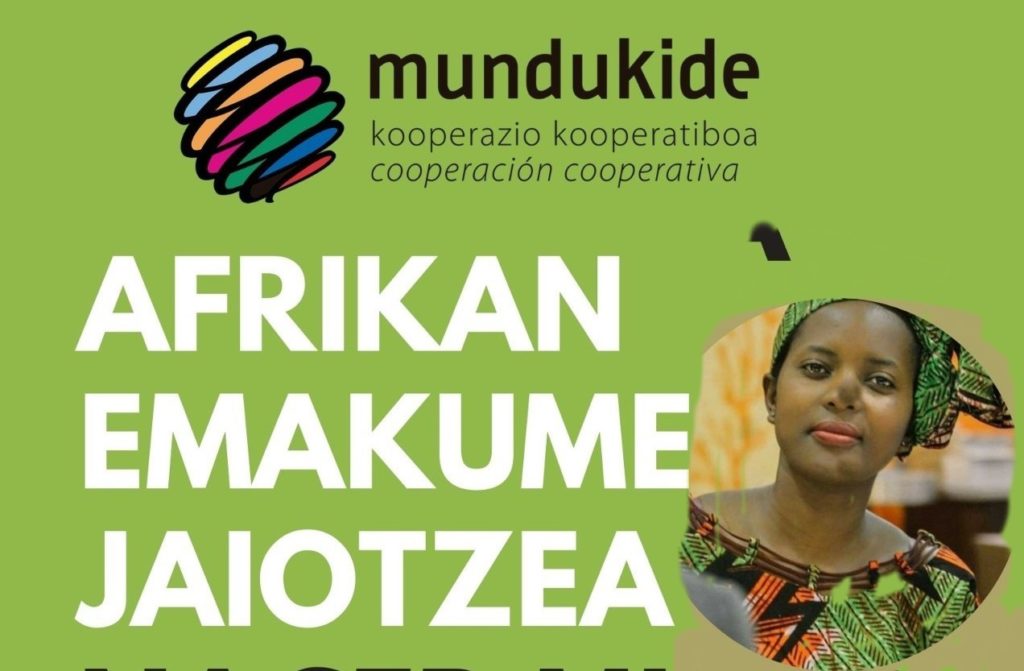 On the occasion of Africa Day, Mundukide has organized a talk entitled BORN A WOMAN IN AFRICA, on Thursday, May 27 at 6:00 p.m. in the Gaztelupe space in Arrasate.
Mundukide, which has been in Africa for 20 years running cooperation programs together with its inhabitants, wants to offer the inhabitants of Arrasate the opportunity to "travel" to Africa and learn about the dreams and challenges of African women from the hand of the Angolan activist based in Bilbao HILARIA VIANEKE.
In recent decades, the African continent has deserved great advances, especially in the economic sector. According to the latest figures, it has been found that there has been a significant development that has allowed women to have had a role of participation in the economy, being direct agents in business and development. Over the years they have begun to hold important positions in politics, economics, culture and science, which has resulted in greater gender equality. But how do African women live all this and what do they have to say?
Fecha
27 May 2021
Horario
18:00 - 19:30
Lugar
Arizmendi ikastola GAZTELUPE - ARRASATE
Precio
Gratuito
El evento ha finalizado.