To better the quality of life of women farmers and recycling workers in the city of Pasto and to improve their technical, political and resilience capacities through a comprehensive strategy of training, technical assistance and networking. This is our overall objective in Colombia, through collaboration with local entities and associations.
Strengthening food sovereignty, family economy and resilience to external events of indigenous women, Pasto de Nariño.
Continue reading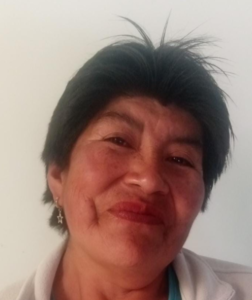 "Mundukide helps us to improve our peasant farmers with native seeds to increase the capital of the fund, increase savings and invest it in our peasant farmers and crops."
Aura Chalapud, (Resguardo San Juan de Ipiales):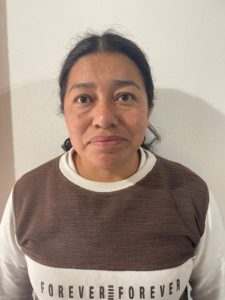 "Through Mundukide, we have gained the technical and trade knowledge of the world of recycling, although we still need support to continue our process and strengthen ourselves as a collective"
Maribel Tutistar, (Pasto Recyclers' Alliance):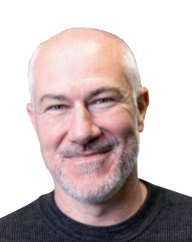 "We would like to consolidate with the Pasto Recyclers' Alliance (ARP) and their participation in the provision of the recycling service. Because that, we could increase the number of recyclers participating as members of this alliance. Therefore, consolidate ARSOC (south-western recyclers' association) and through it create alliances similar to the ARP in the capitals of the southwest."
Asier Elorza Ugarte, Cooperative in Colombia
655

655 beneficiaries

6

6 cooperatives assisted, 211 members, 77% women

74%

715 people trained, 74% women

2nd

2nd level cooperative created by uniting 4 associations
Presentation of the program in Colombia by Asier Elorza. The project accompanies in its process of political-organizational and socio-economic strengthening the group of recyclers, 655 (119 men and 456 women), and their respective associations and cooperatives that work in the city of Pasto (Department of Nariño, Colombia) .
View video
The recycling workers project includes three well-defined lines of work:
Training in political, regulatory and technical skills to adapt to the new Colombian legal situation governing the management and use of solid urban waste.
Technical assistance and training for members and workers of the cooperative COEMPRENDER.
Coordinate recycling workers politically through networks so they can function as a cohesive group able to influence public and private actors with decision-making powers in the area of urban solid waste use and management, and raise public awareness on the culture of recycling.
Another project under way in Colombia, in conjunction with the AGROMINDALAE Association, aims to improve the situation of women farmers by improving the quality and marketing of agro-ecological products.
Some of Colombia's leading restaurants are now choosing to use traditional Andean ingredients that had all but disappeared. These products were grown using a system of farming called chagra. The recent demand has led to the revival of this type of agriculture. To ensure sales, the crops must be of the highest quality and it is essential to know where and how to market them.
Mundukide provides training and technical assistance in agro-ecological production to women who grow crops of this type. We also promote networks that connect farmers with the restaurants that demand their products.
Colombia
Capital: Bogota
Language: Spanish
Area: 1.142.748 km²
Population: 50.372.424 hab.