Work 4 progress in Mozambique
27 January 2021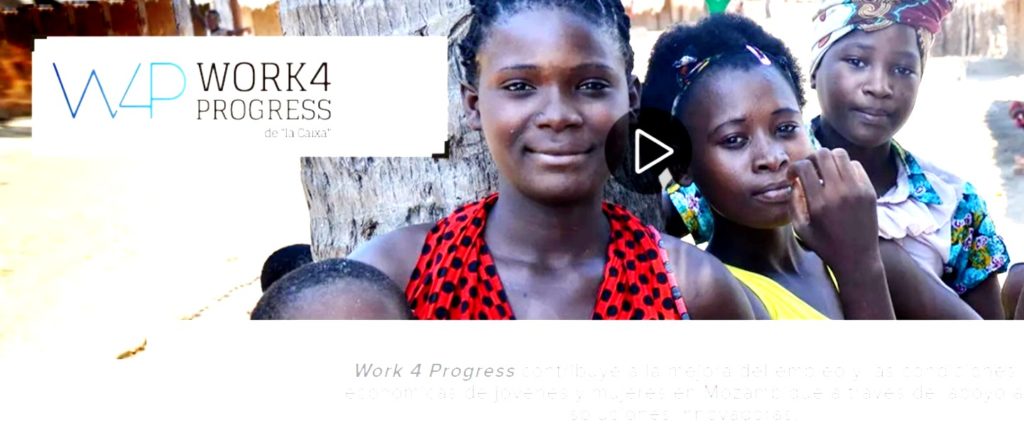 Together with other platforms, the Mundukide Foundation takes part in Work 4 Progress, an international programme of "la Caixa" Foundation's department of social development aimed at promoted employment among young people and women in Mozambique.
A new approach to development came with the launch of the Work 4 Progress programme over 2 years ago, promoting innovation and quality employment for women and vulnerable youth, targeting geographic- and sector-specific open innovation platforms. The goal is to increase impact and sustainability, incorporating new monitoring and constant evaluation processes that allow the programme to be adapted in real time to the needs of each location.
Work 4 Progress is designed for the rural population with no formal education, rural and urban population with secondary education, young professionals with technical training and young people with no formal education (first job). Through three stages (listening, co-creation and prototyping), the objective is to generate new ideas, create and share knowledge, obtain new resources and develop a document so as to replicate the model in other areas.
This programme is being carried out in the province of Cabo Delgado by a platform of actors led by Ayuda en Acción. In addition to Mundukide, the other participating organisations are Adel-Cabo Delgado, Essor, FUNDE/A Politécnica and Technoserve. With the support of this network, the programme promotes business creation and access to employment for marginalised groups in these countries.
Read more at Work 4 progress.