Inspired by our experience in Mozambique, our goal in Ethiopia is to implement a socio-economic development programme in a broad region.
To improve agricultural production and productivity of farming families through training, crop diversifi cation, implementing good agricultural practices in dual-purpose crops (both food and cash crops) and facilitating access to agricultural inputs and credit.
Continue reading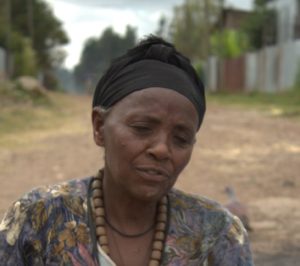 "Thanks to the programme we are able to raise chickens which helps us to eat better and sell the surplus."
Tigist Hasoo , (farmer):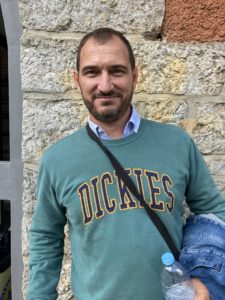 "We would like to increase the agricultural production and productivity of farmers in Arsi in the dominant crops of the area. Moreover, to strengthen institutional and community relations in support of rural women with the im of strengthening their economic empowerment. Next, to start working in the environmental sector, promoting the community sustainable management and recovery of degraded areas."
Fabrizio Graglia, Cooperative in Ethiopia
In 2018, as part of our Strategic Plan, we decided to launch a new programme in another African country.
The aim was to use our experience in Mozambique and adapt it to other communities. After analysing and assessing different options, we chose Ethiopia. All the work we have done in Mozambique over the last 20 years has taught us a lesson that we want to apply in Ethiopia: always work hand in hand with NGOs and local associations to strengthen equitable and sustainable development.
After several visits, trial runs and interviews, we found a local partner in the NGO SOS Sahel Ethiopia. Together we started a process of contacting our target groups – peasant families. We carried out surveys to identify needs and conducted field visits. After gathering all the fieldwork and information, we defined our first project.
While the programme was based on Mozambique, the particularities of Ethiopia are very different. Therefore, we are starting with a more modest project, which will serve as a lesson for a more ambitious programme in the future, and with a long-term projection of 8-10 years. But the objective is the same: to further the development of a project that is sustainable over time.
In terms of agriculture, the idea is to improve cereal and legume cultivation in the rainy season, and much like Mozambique, introduce small-scale irrigation in the dry season. We also want to work on livestock production, focusing specifically on animal nutrition. This is a very important sector in Ethiopia, and therefore a strategic activity. Ethiopia is the country with the largest number of livestock in Africa.
Ethiopia is a densely populated country, which makes access to land difficult and extremely limited. Much of the land has also been degraded by deforestation, with forests cut down to build houses or use as firewood. Our project also has an environmental aspect since another goal is to restore degraded lands.
This project also includes specific initiatives which focus on rural women.
So far, the entire project has been funded by Mundukide. We are waiting for cooperation grants to provide the means to move the programme forward.
Etiopia
Capital: Adís Abeba
Language: Amhárico
Area: 1.104.300 km²
Population: 98.665.000 hab.