Mundukide celebrates 20 years
10 April 2019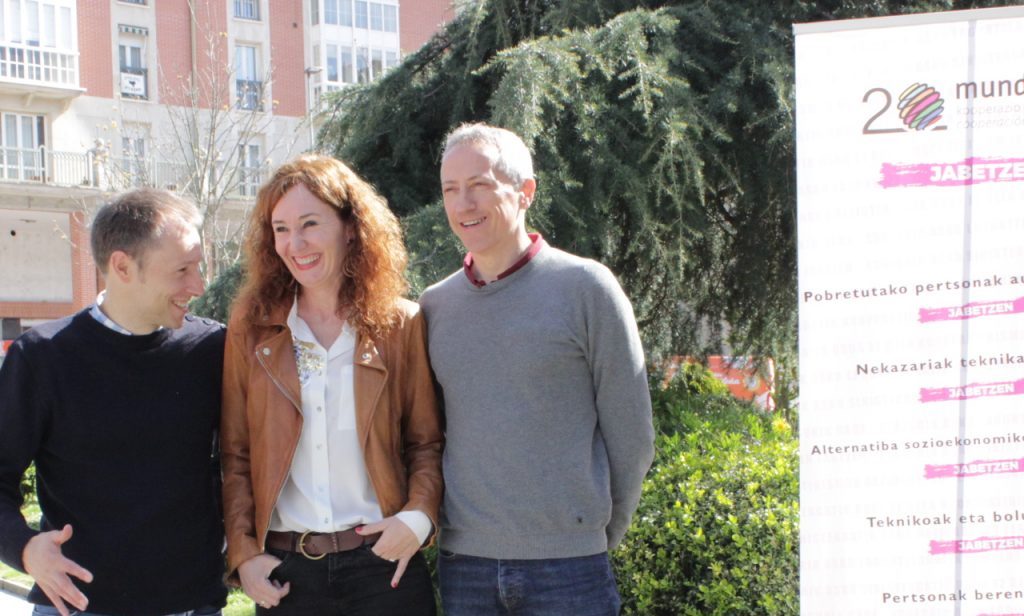 Mundukide was founded in 1999 with support from NGOs and cooperatives in the valley.  In these 20 years we have worked ten countries. Two hundred fifty people worked with Mundukide in 2018, impacting the lives of 75,000.
All this was presented at yesterday's press conference by Mundukide president Raúl García Díaz, vice-president Leire Mugerza Garate, and director Josu Urrutia Beristain.
History of Mundukide
If we had to sum up Mundukide's 20-year history in three words, we would say that it is a 'history of people'. Individuals both 'here' and 'there' working together to achieve fairer socio-economic development with people in situations of vulnerability.
Mundukide was born out of the concerns and initiatives of many people who, in addition to being members of cooperatives, worked as volunteers for various NGOs in their free time. They felt the need to launch a larger project with greater impact, which is why they came to Mondragón.
Twenty years ago, the people at the corporation decided to take on the challenge of setting up the organisation. They combined the experience of local NGOs with the cooperative philosophy, sharing the Mondragón transformation around the world.
Therefore, the initial board was constituted in 2000 with the following organisations and cooperatives:
NGOs: Harreman (Mondragón), Atxorrotx (Eskoriatza), FISC (Bergara), De Gernika al Mundo.
Cooperatives: Fagor, Maier, Orona, Ulma.
Caja Laboral was also part of the initial capital investment.
These were the people and organisations with principles who created the project based on the cooperative model.
Social transformation: Standing in solidarity with other peoples, the will to transform society will lead to economic and social reconstruction and to a process of expansion that will help forge a freer, fairer and more united Basque society.
Intercooperation: In order to exercise solidarity and achieve efficiency in business, the principle of collaboration between individual cooperatives, divisions, the Mondragón Cooperative Experience and other Basque cooperatives, as well as other national, European and global cooperative movements must be promoted.
Universality: Stand in solidarity with all those working in the field of social economy and embrace the specific goals of International Cooperativism: Peace, Justice and Development.
Looking ahead, the challenges of years
Positive developments in economic indicators must not blind us to the deterioration of values. These include increasing disparities, deep-seated migration crises and the obvious effects of climate change.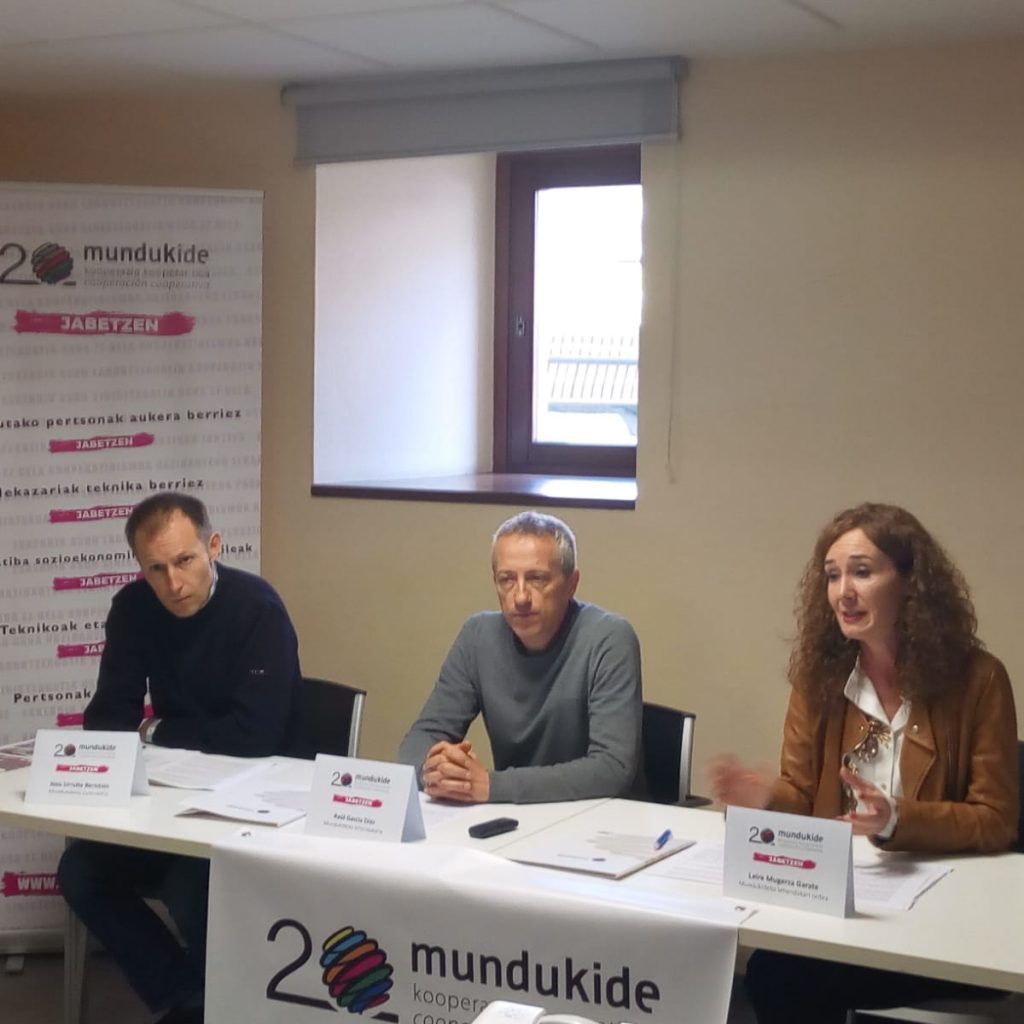 Of all these challenges, we would like to focus particularly on the issue of societal transformation. There is a special energy in the Basque cooperative movement and other institutions which gives us a unique opportunity to move forward and better society in various areas of social transformation. That is why we feel it is essential in our work not to forget how the world's most vulnerable people live, rather than devoting all our energy to society at the top of the pyramid.
In this context, last year we approved the Strategic Plan for the next four years. From here on, we want to work with a motivated team of professionals in development cooperation, while at the same time building a more humane society by promoting transformation, and ultimately achieving a stable financial situation for the organization.
The new Strategic Plan captures our vision: Enthusiastic people working together to strengthen collaboration and transform society.
STRENGTHEN COLLABORATION We are committed to stepping up our activity in Brazil and Mozambique at a critical time for both countries.
SOCIAL TRANSFORMATION In this globalised, interconnected world, we are working to promote change not only in the Southern Hemisphere, but also in our own society. In this Strategic Plan we are committed to Education for Social Transformation. Our aim is to bring the reality of impoverished countries undergoing social transformation closer to the people here. By sharing our own experiences we integrate the perspectives of foreign countries into the processes of social transformation. Indeed, we believe that a global vision of the world is fundamental to the processes of transformation.
COMMITTED PEOPLE To implement all these programmes, it is clear that we need people who are committed. For this purpose we want to promote cooperation with cooperatives more than ever. Members from the following cooperatives are currently involved in our programmes: two from Eroski, one from Ulma and another from Copreci.