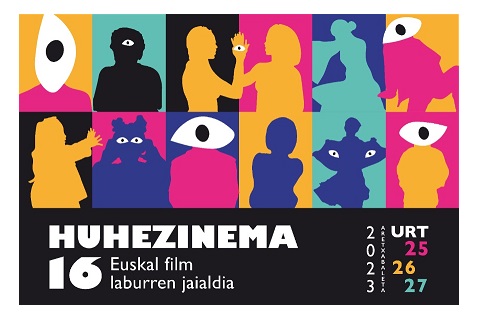 The HUHEZINEMAFEST festival will be held from the 25th to the 27th of January at ARKUPE in Aretxabaleta. On the 25th and 26th, the fiesta will start with the screening of the short films and the day of January 27th, the award ceremony will take place from 6:00 pm.
FINALIST SHORT FILM
A total of 84 audiovisuals have been received, but 32 have opted for multiple awards.
From among all the shorts received, the Selection Committee will select 10 shorts to form part of the Official Section of the Festival. Each selected person will receive €200 for being selected. These films will compete for the following awards:
HUHEZINEMA Prize: €800 for the best film in Euskera. The prize will be awarded by the Official Court.
Vertigo Prize: 400 € It will be given by a jury made up of students from Mondragon Unibertsitatea. It is a film produced and distributed without public subsidy.
Senior Jury Prize: €300
Public Prize: prize valued at €100
Mundukide Prize*: 700€ Among the short films presented in the three categories, the best short film integrated into the themes of Human Rights and Social Justice will be awarded. The prize will be delivered by the Official Jury together with a representative of Mundukide.
*Note: If a work by the Department of Students or the Department of Videoclips wins the Mundukide prize, you will receive 700 € in total. A short film can opt for a maximum of two prizes. On the other hand, in the event that the Mundukide prize consists of a work from the official section, the 200 euros received by the selection will also be included. The mission of Mundukide is to cooperate with the countries of the South by sharing resources and knowledge, using the word "South" to define communities and countries that are part of the economic and social well-being. Mundukide is committed to a development model that minimizes the differences between north, south, west and east. A model centered on the global vision, in which we are all part of the whole, we are responsible for the part that corresponds to us, taking into account the local reality and cultural diversity. A model that seeks justice to guarantee the human rights of all people, balance the distribution of wealth and create dignified living conditions. Among all the departments, a single Mundukide Prize will be awarded.
SHORT FILM FINALISTS
These are the short finalists corresponding to the 3 official sections of HUHEZINEMA.
Enhorabuena and good luck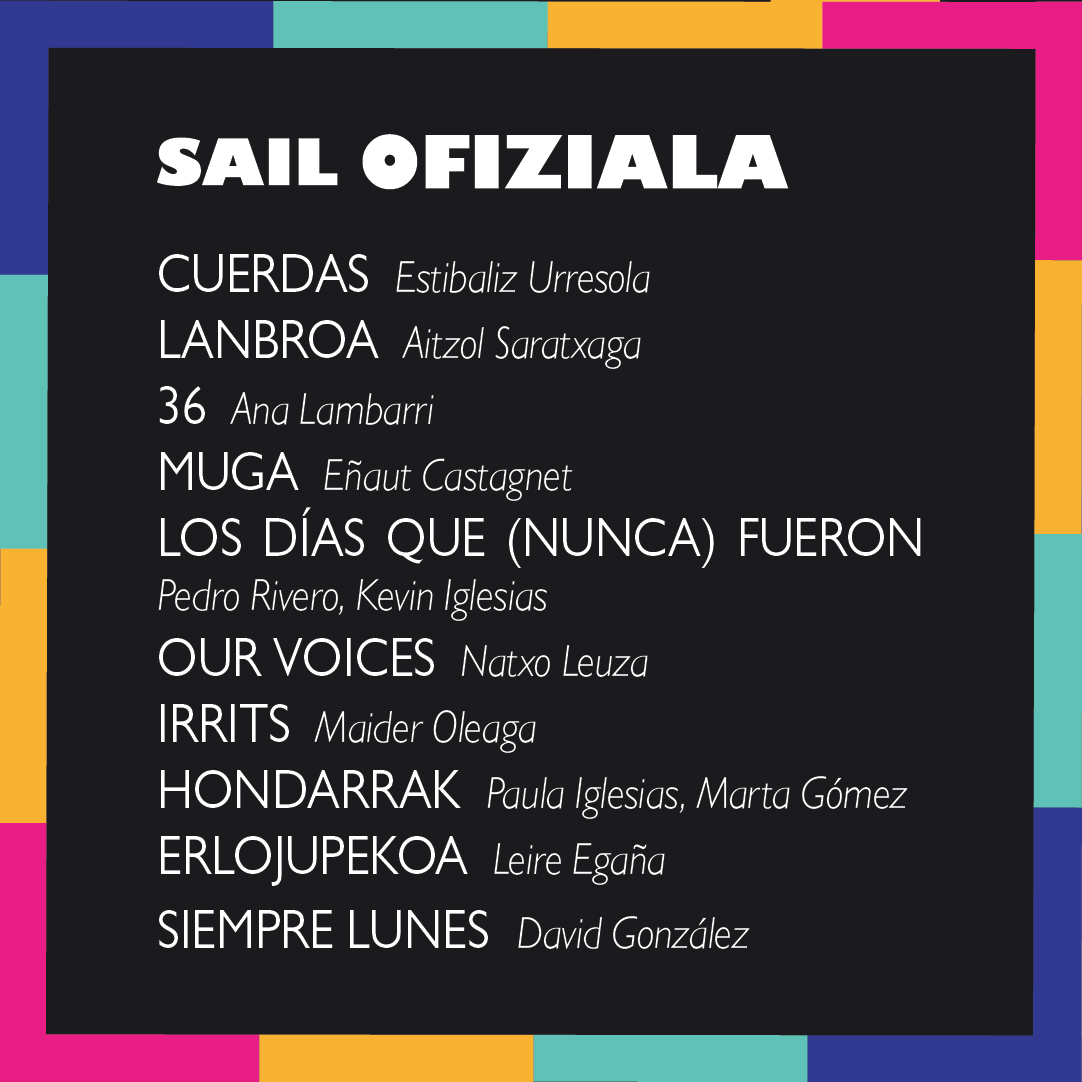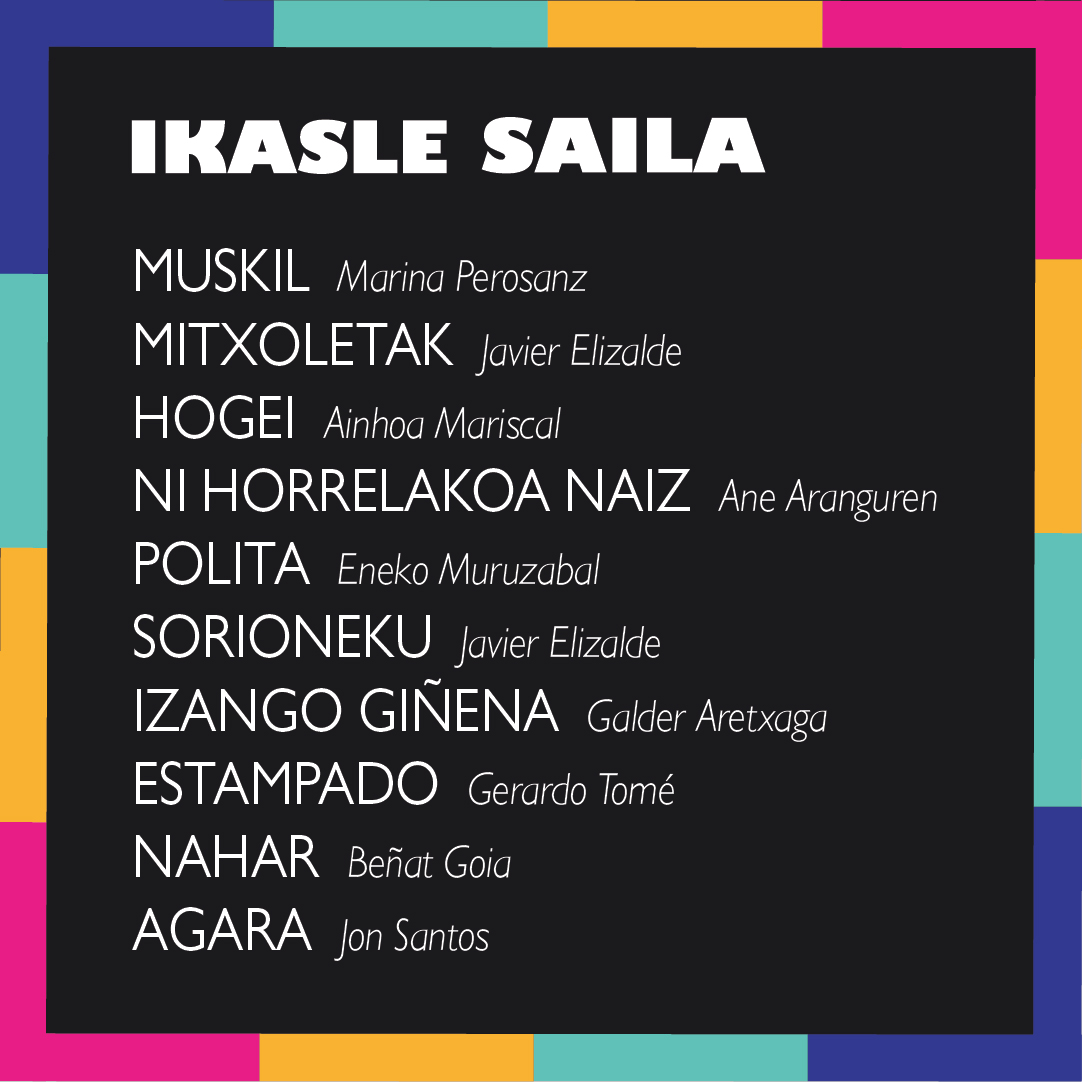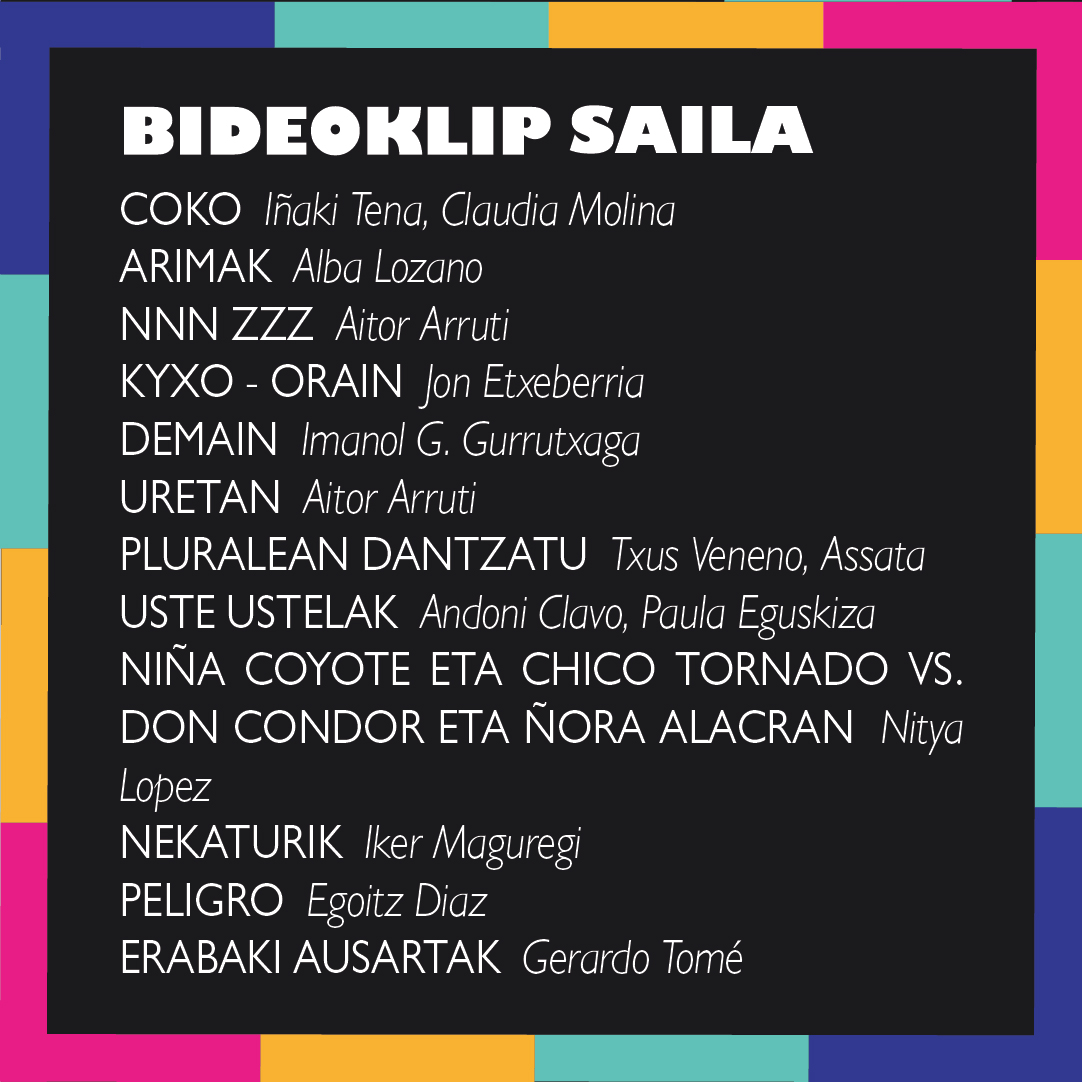 Desde
25 January 2023
Hasta
27 January 2023
Horario
18:00 - 20:00
Lugar
ARKUPE ARETXABALETA
Precio
Gratuito