Lan eskaintza: Proiektuen koordinatzailea Mozambiken
4 February 2021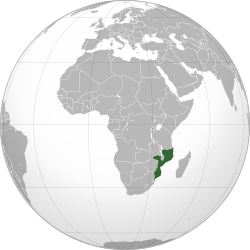 Mundukide Fundazioa has been working for 20 years in the world of international cooperation and It is currently present in 5 countries (Mozambique, Brazil, Colombia, Ethiopia and Ecuador) collaborating with local partners in the area of ​​regional socio-economic development and organizational strengthening.The Mozambique Program began its activities in 2002 and is implemented in a context totally rural. Its main productive activity is small-scale agriculture and the Lichinga – Pemba corridor its main area of ​​intervention. The objective of the program is to support the productive – commercial development of family farming with technical assistance and facilitating the purchase of inputs, as well as the sale of production.
In the last six years, the number of farmers who have joined the program has markedly increased and has reached a significant size (more than 15,000 people assisted annually with a combined production of approximately 600,000,000MZN /year)
DESCRIPTION OF THE JOB
The coordinating person will be responsible for leading various field teams, which in Collaboration with associations and distributors will help farm families to increase and diversify its agricultural production.
 
Roles, responsibilities and activities
Manage field teams.
Promote capacity building in field teams and local partners in your area
of work
Manage collaboration with other organizations such as farmers' associations,
merchants and others.
Manage resources, materials, and supplies for the program and field team.
 It will be responsible for institutional relations with local organizations.
Manage production data collection and report writing.
Collaborate in the general functions of the Foundation.
Team, dependency and coordination
You will be part of a team composed mainly of aid workers and field teams. From
hierarchical and functional way will depend on the program manager.
Required profile
Higher studies.
Languages: preference will be given to people with a good command of Portuguese.
Work experience in Mozambique or Africa will be valued.
Work experience in team management will be valued.
Work experience in agricultural projects will be valued.
Conditions
2-year contract and working conditions according to Mundukide tables.
Place of work: province of Niassa (Mozambique)
Interested persons can send their CV to lan@mundukide.org
MUNDUKIDE is an organization committed to equality, all requests
they will be welcome.